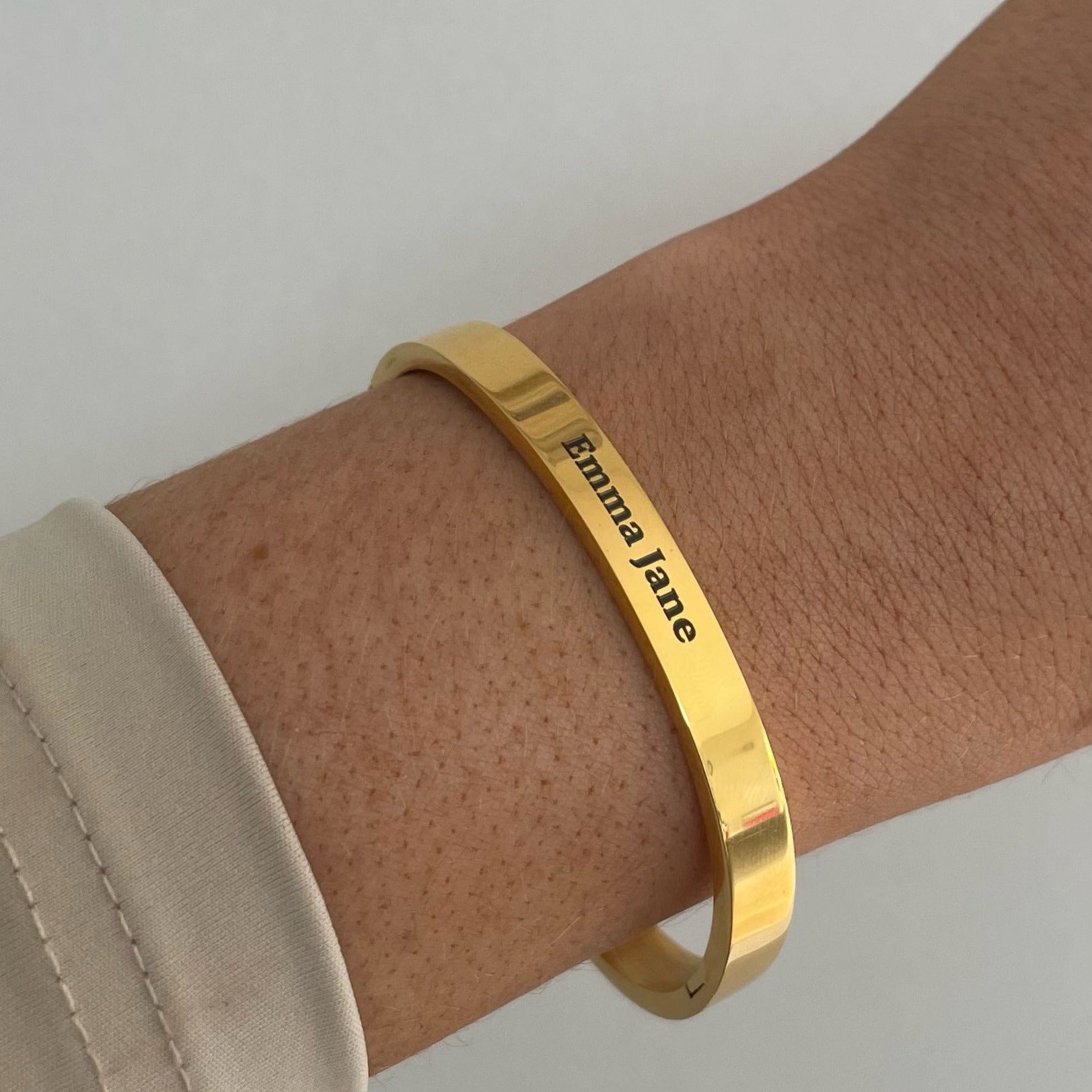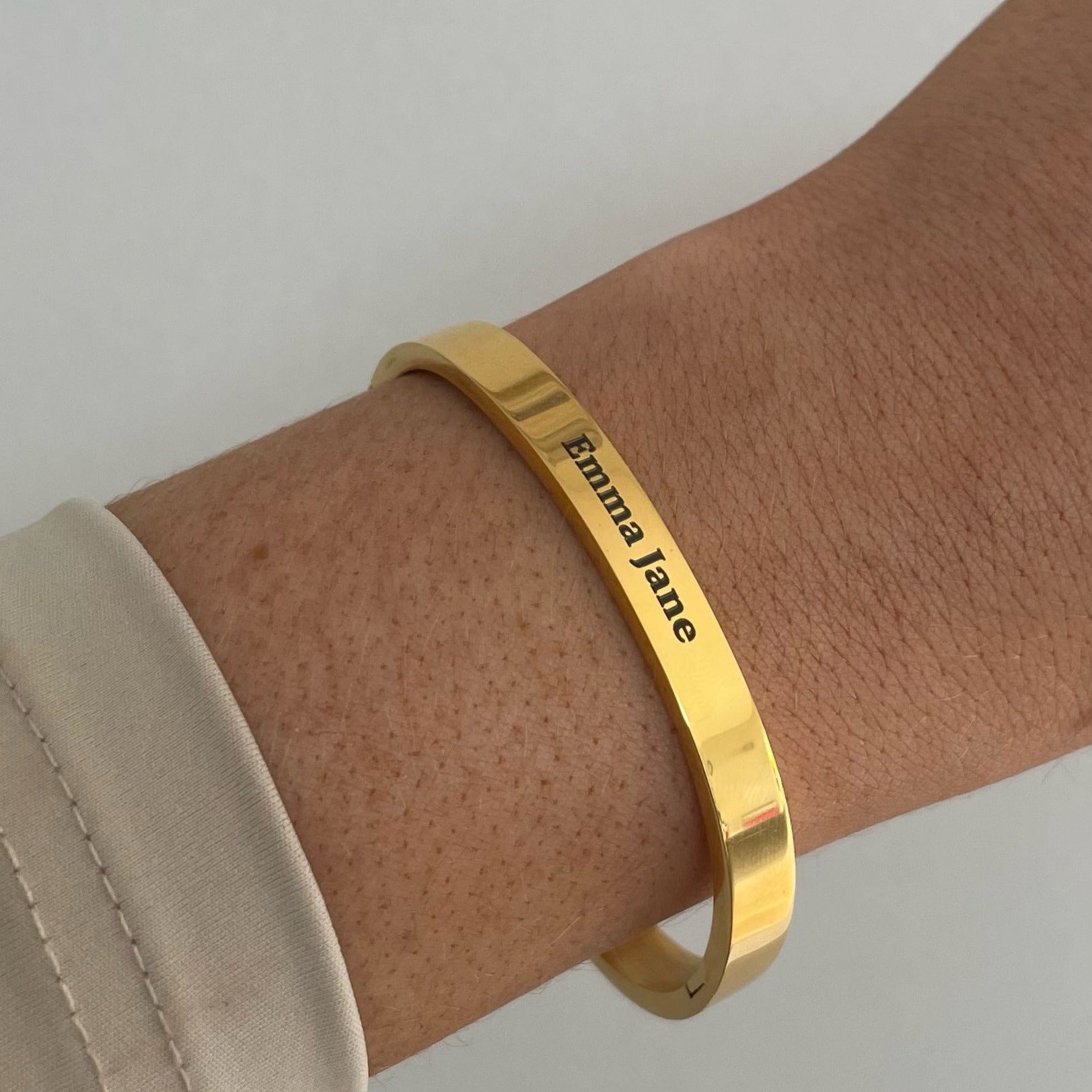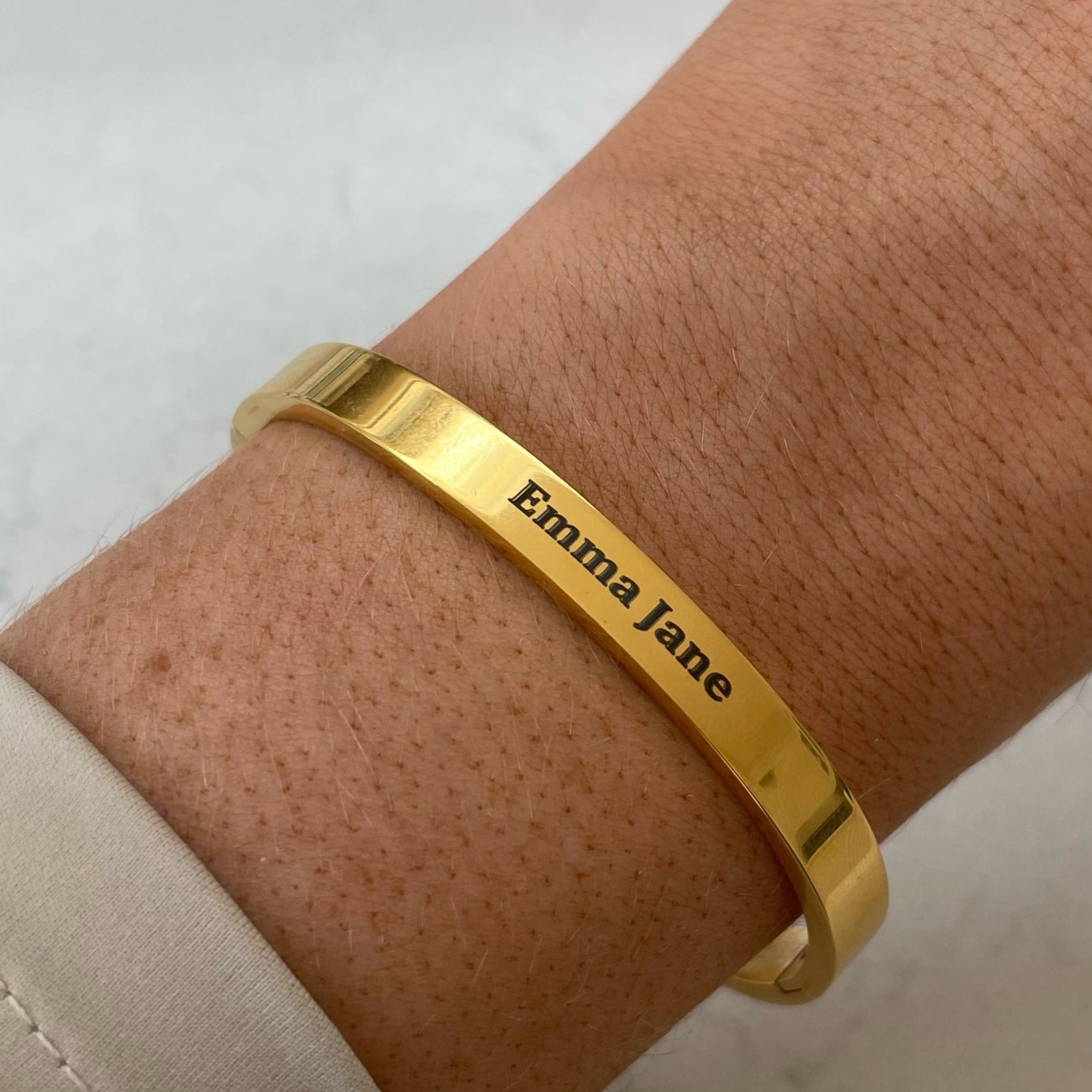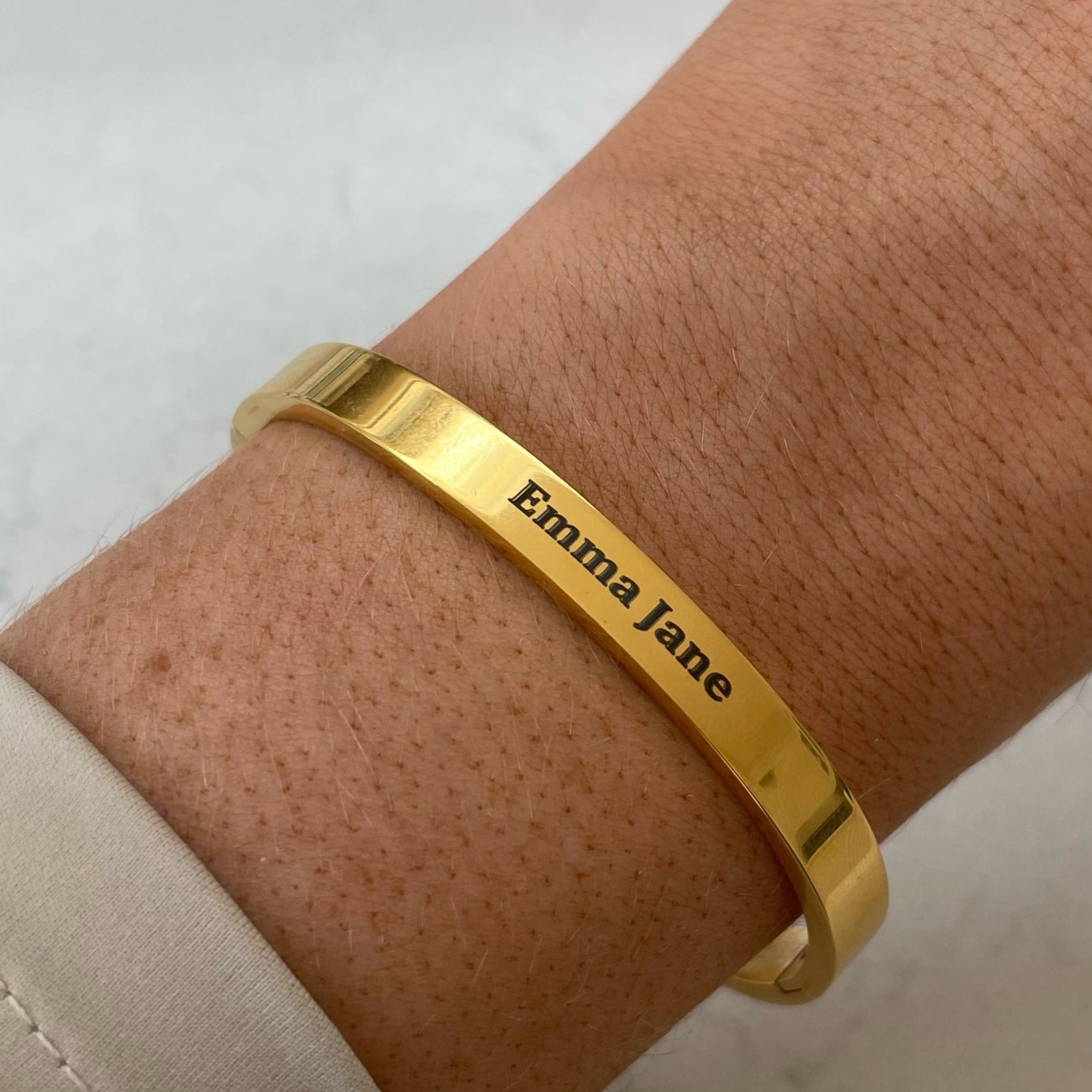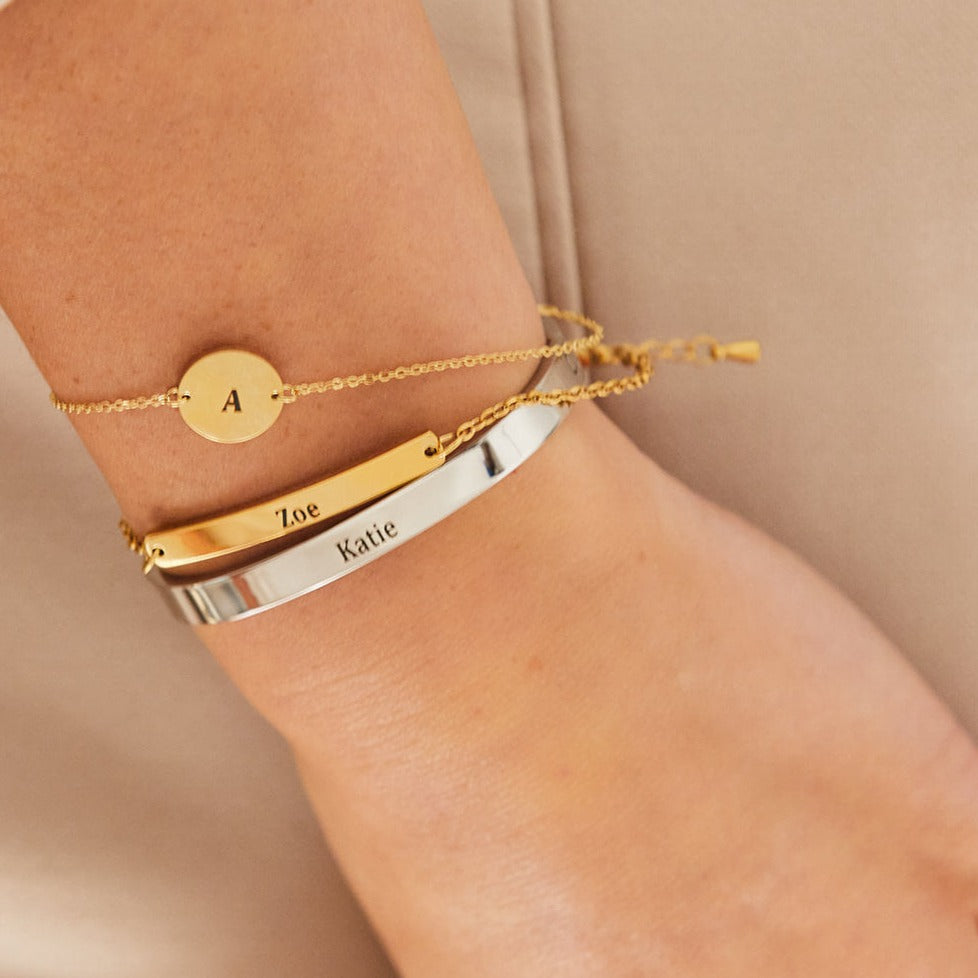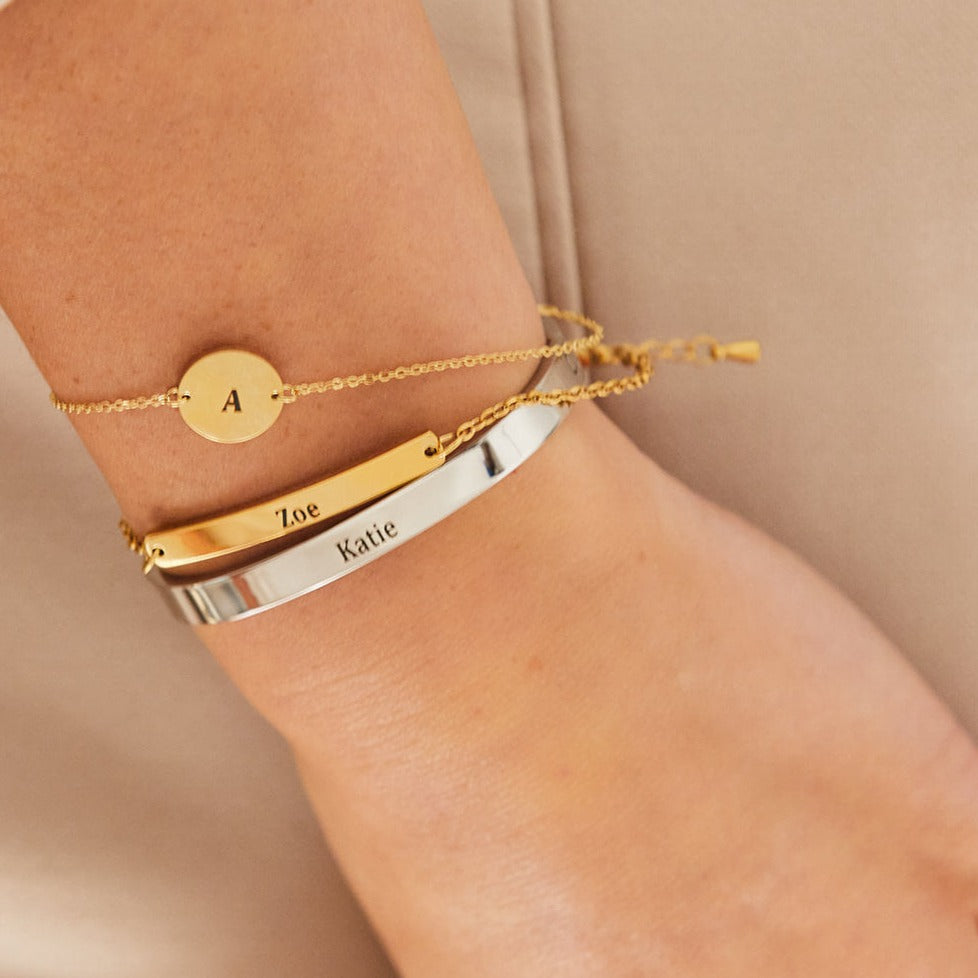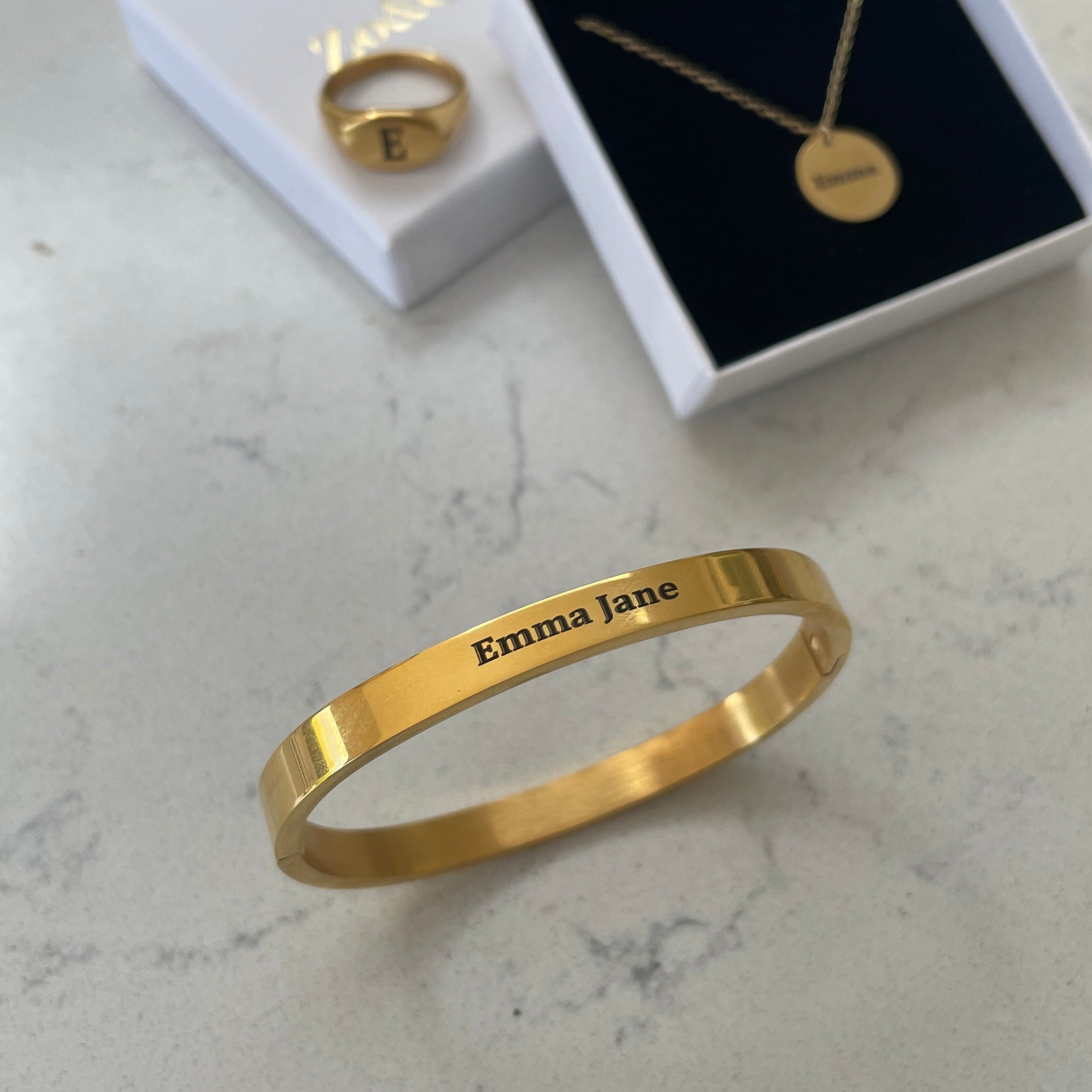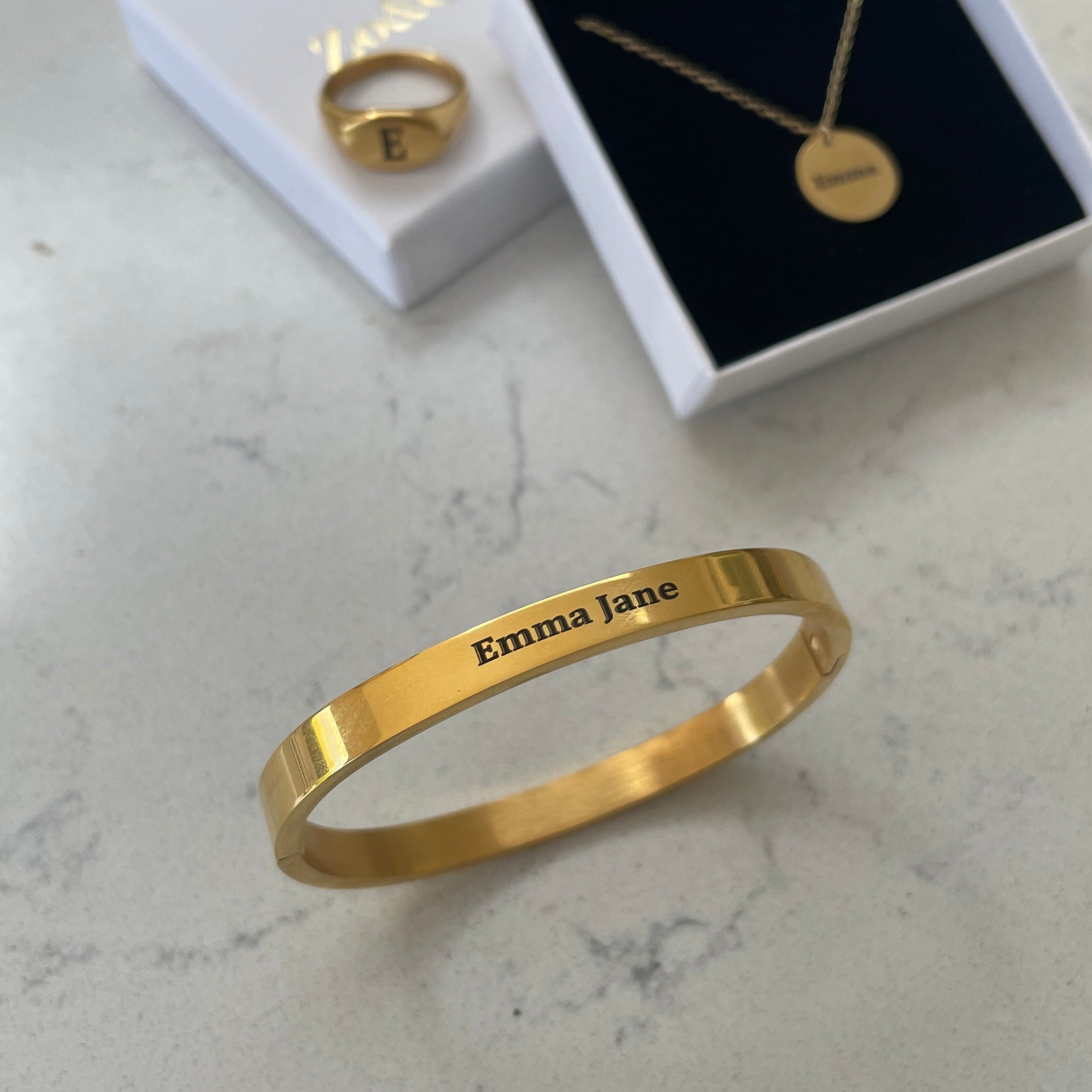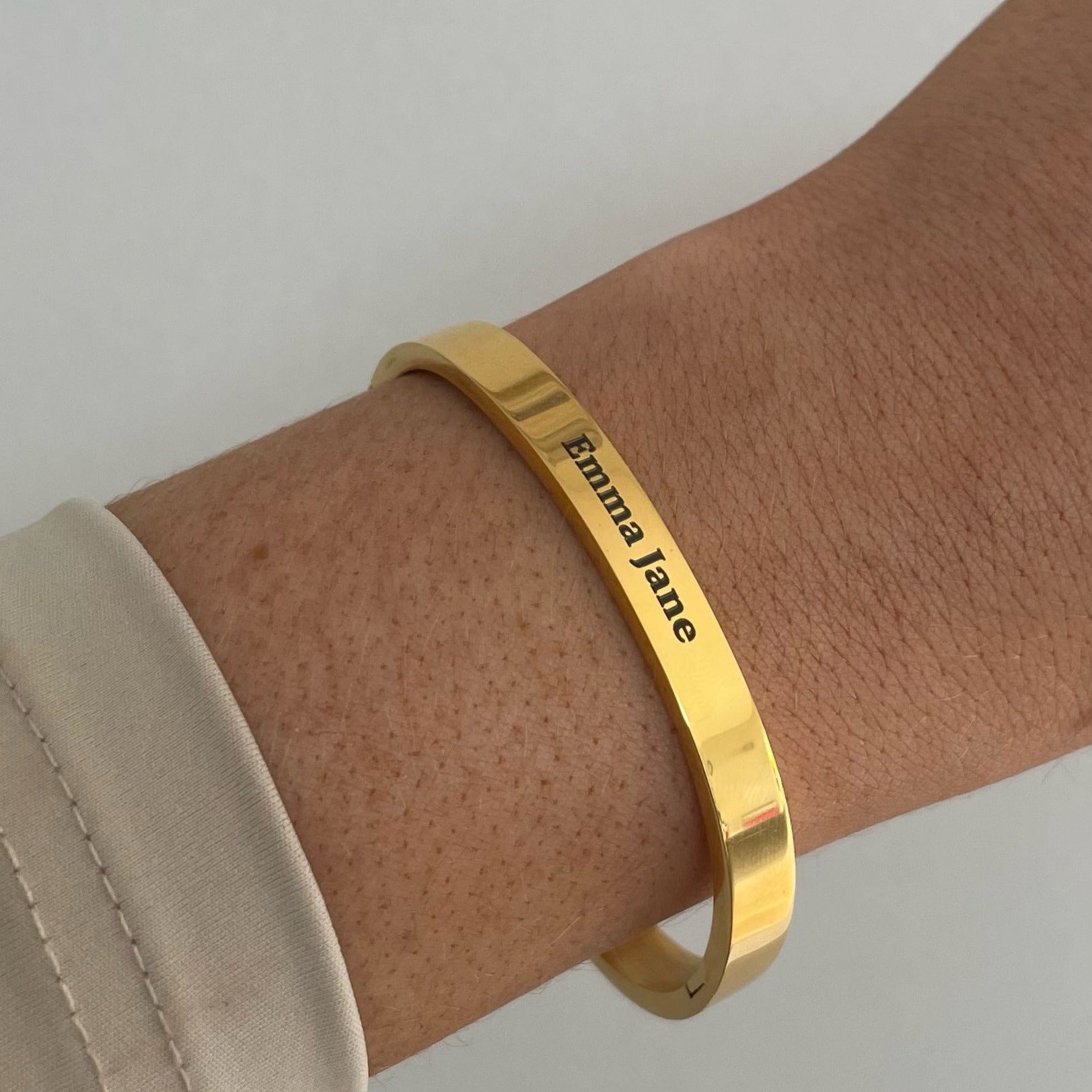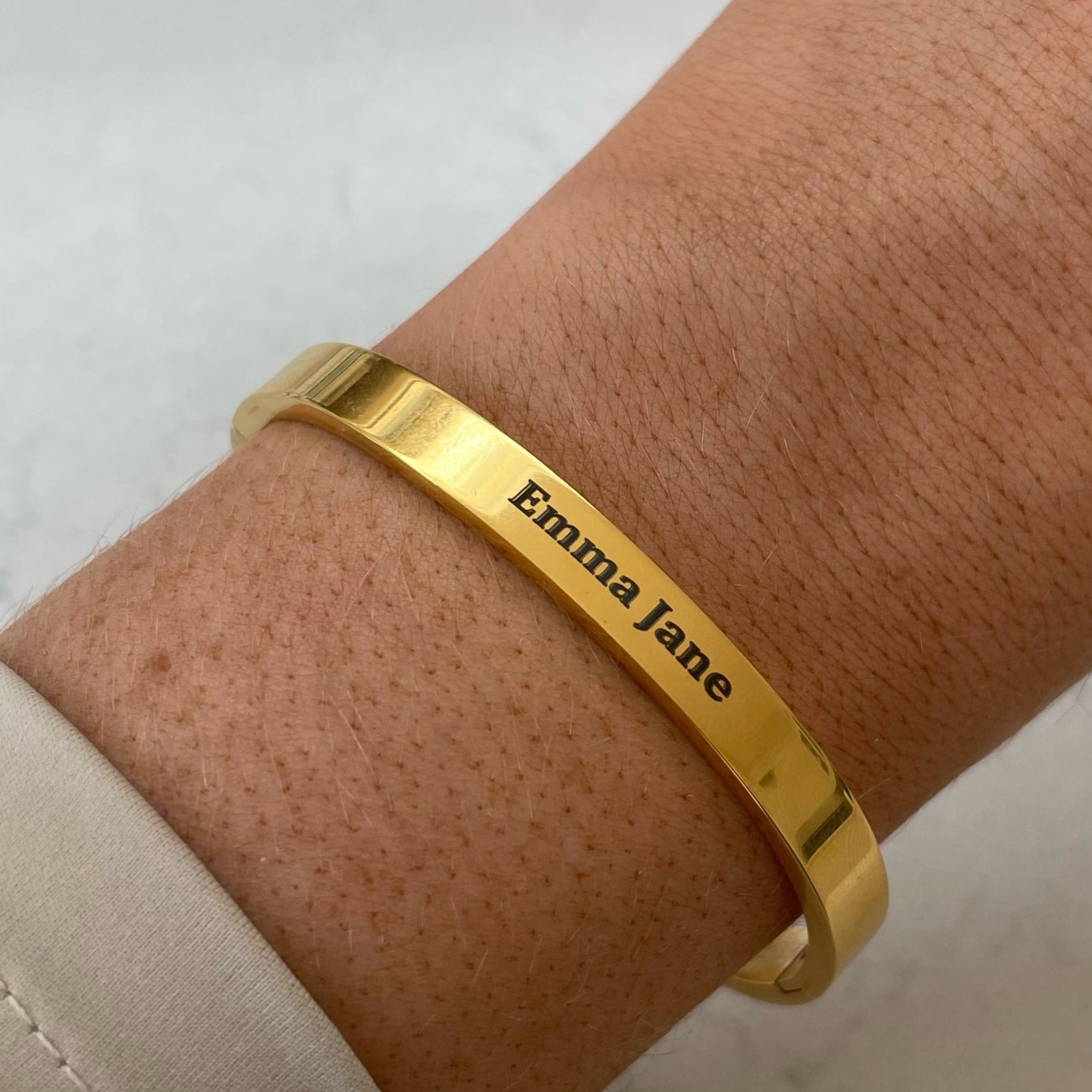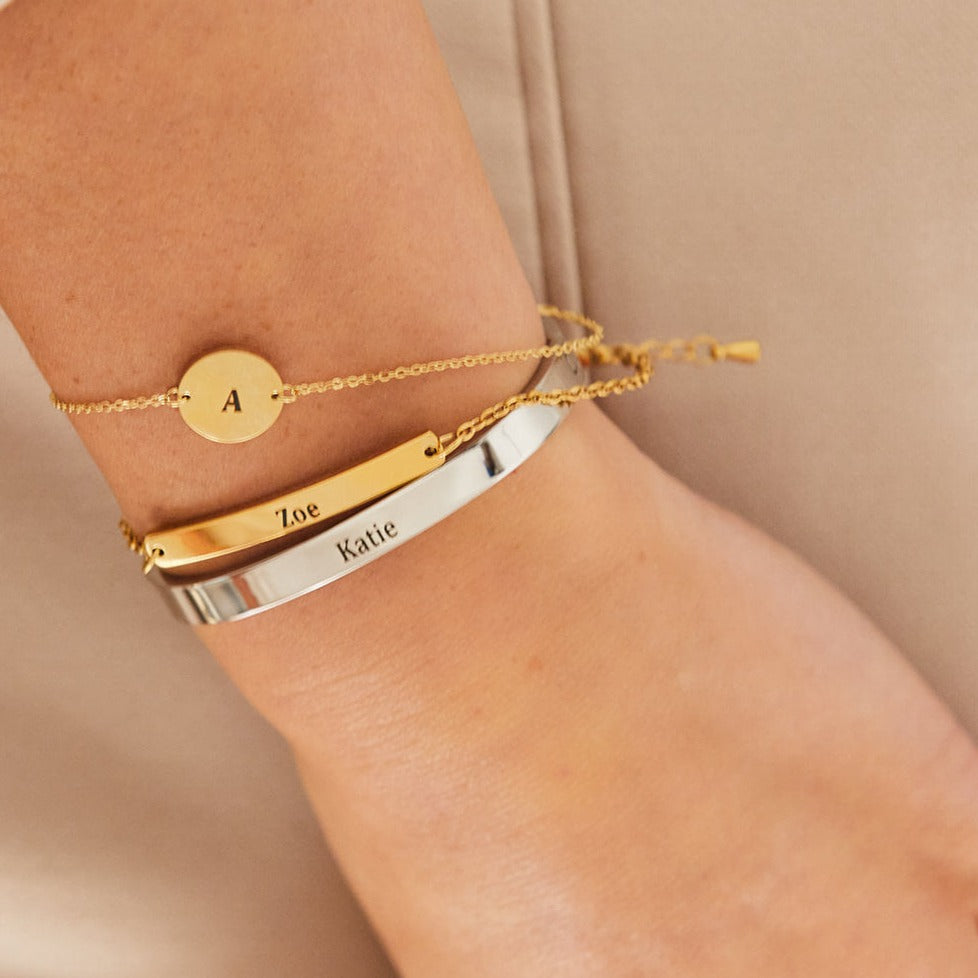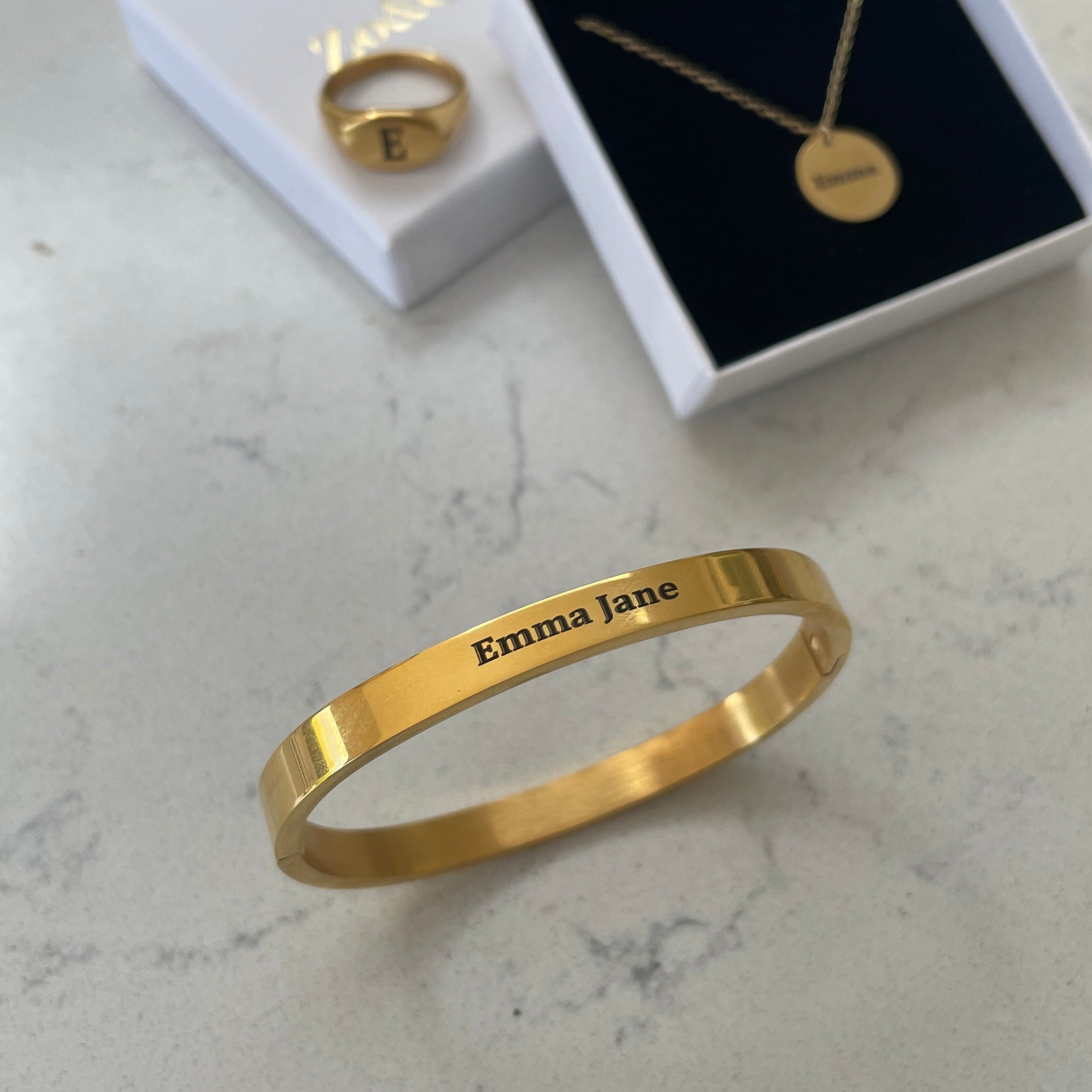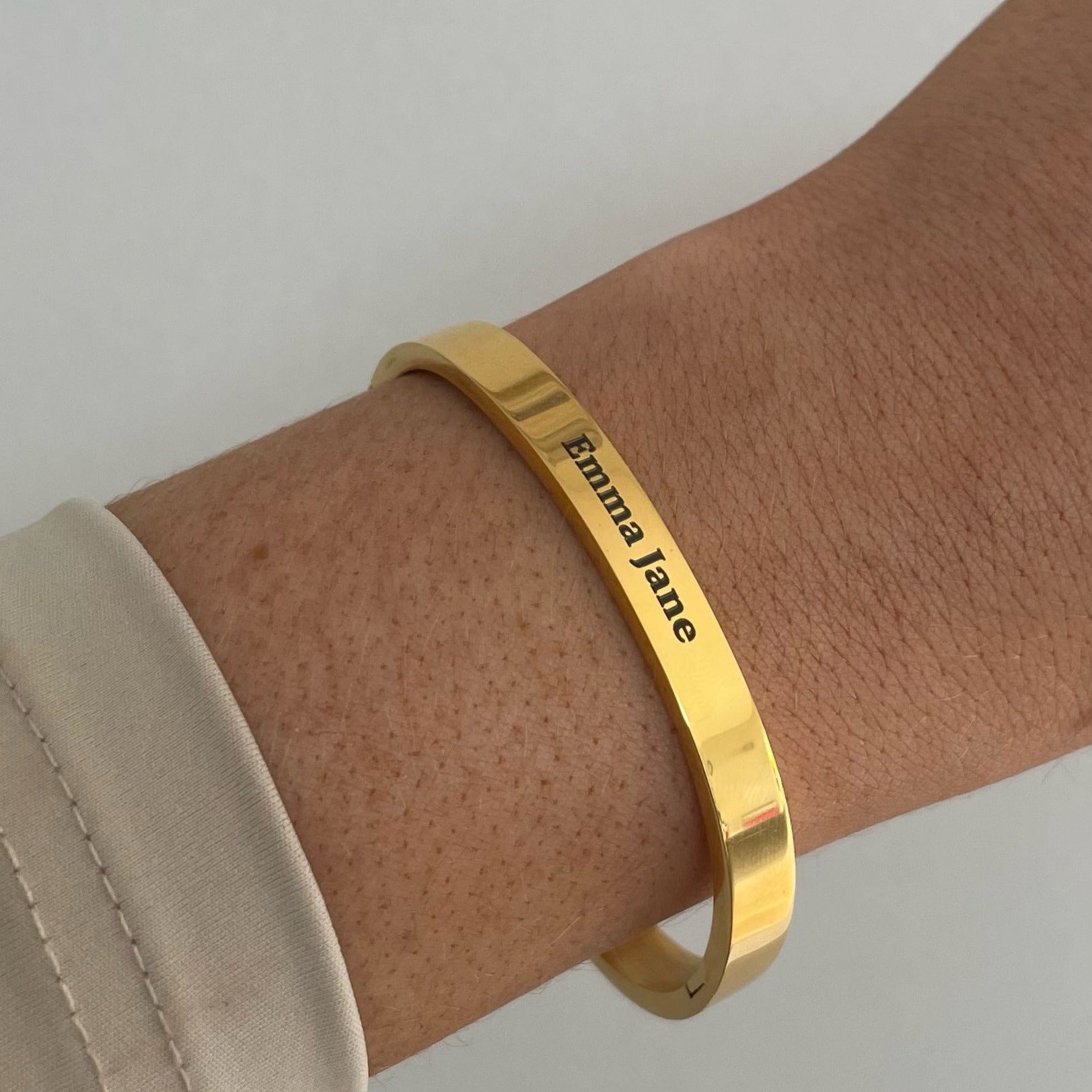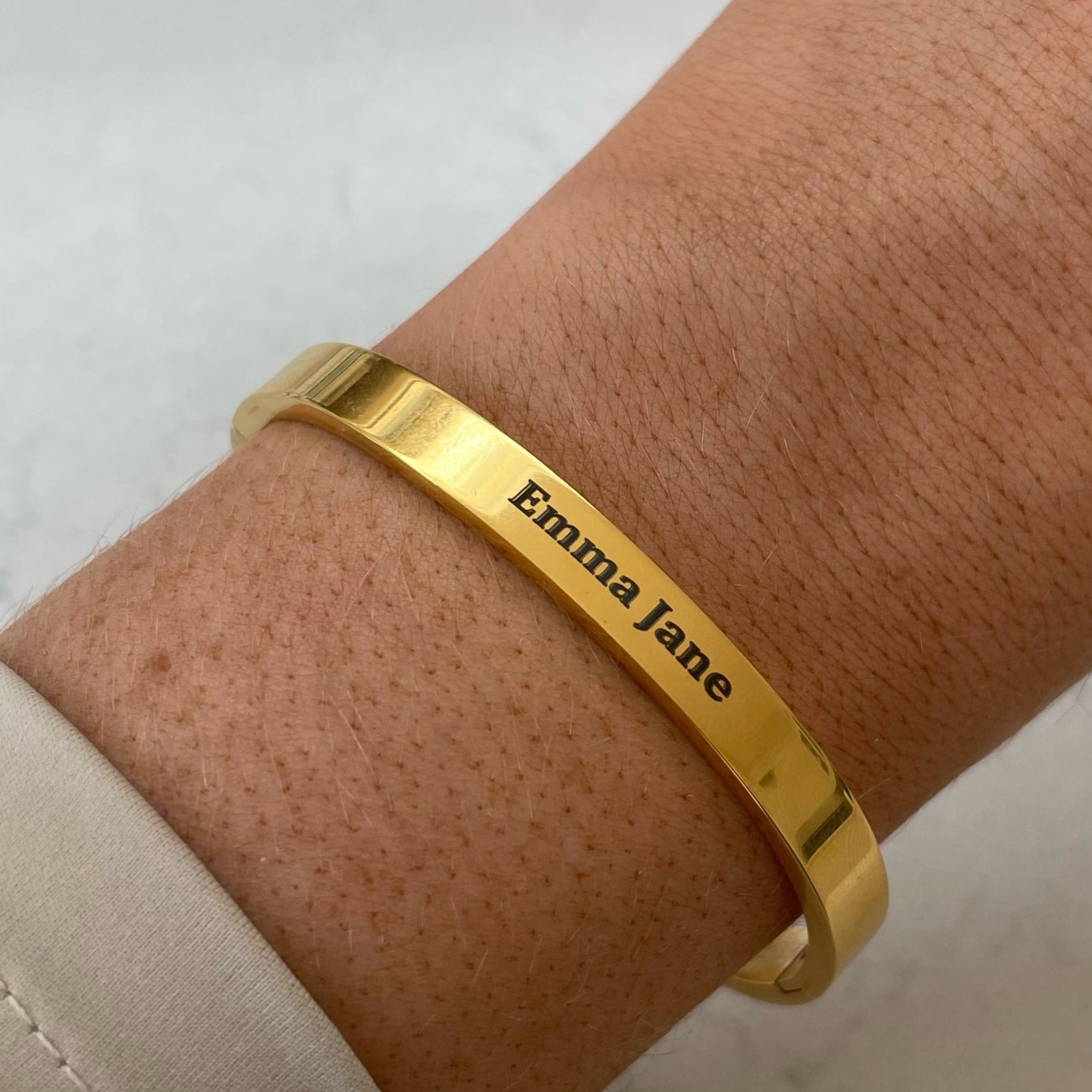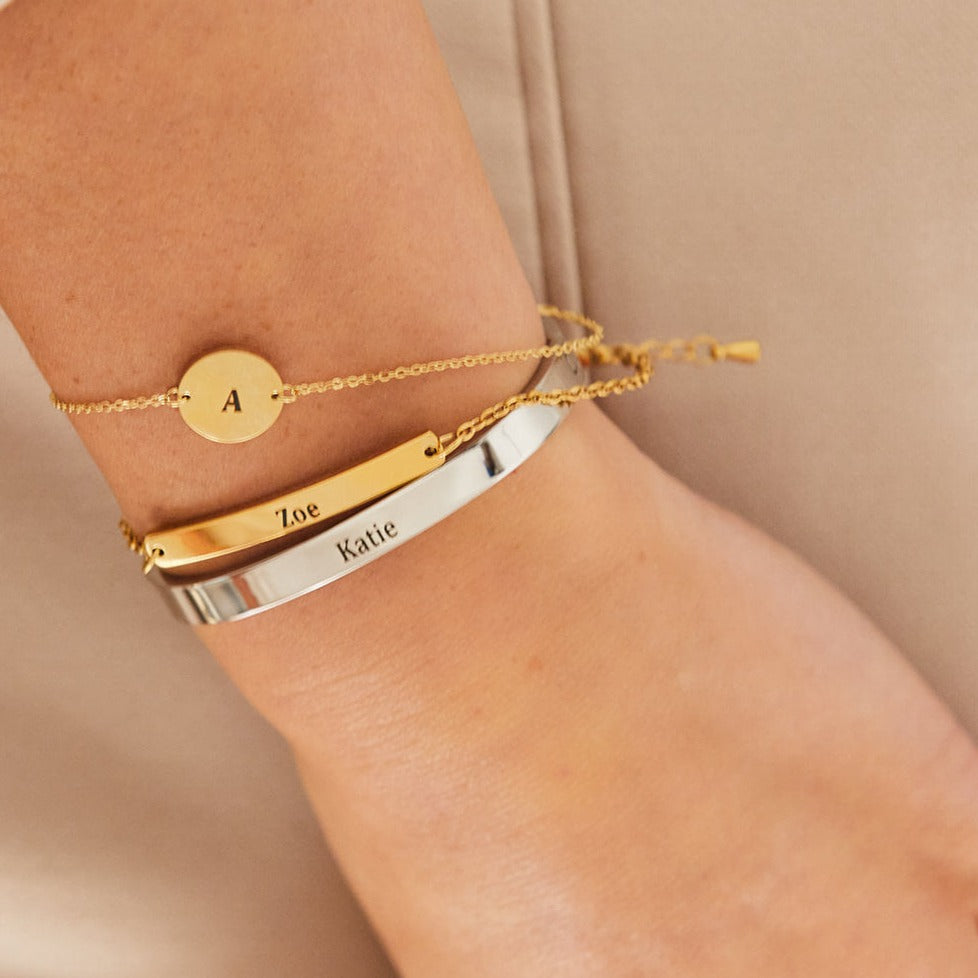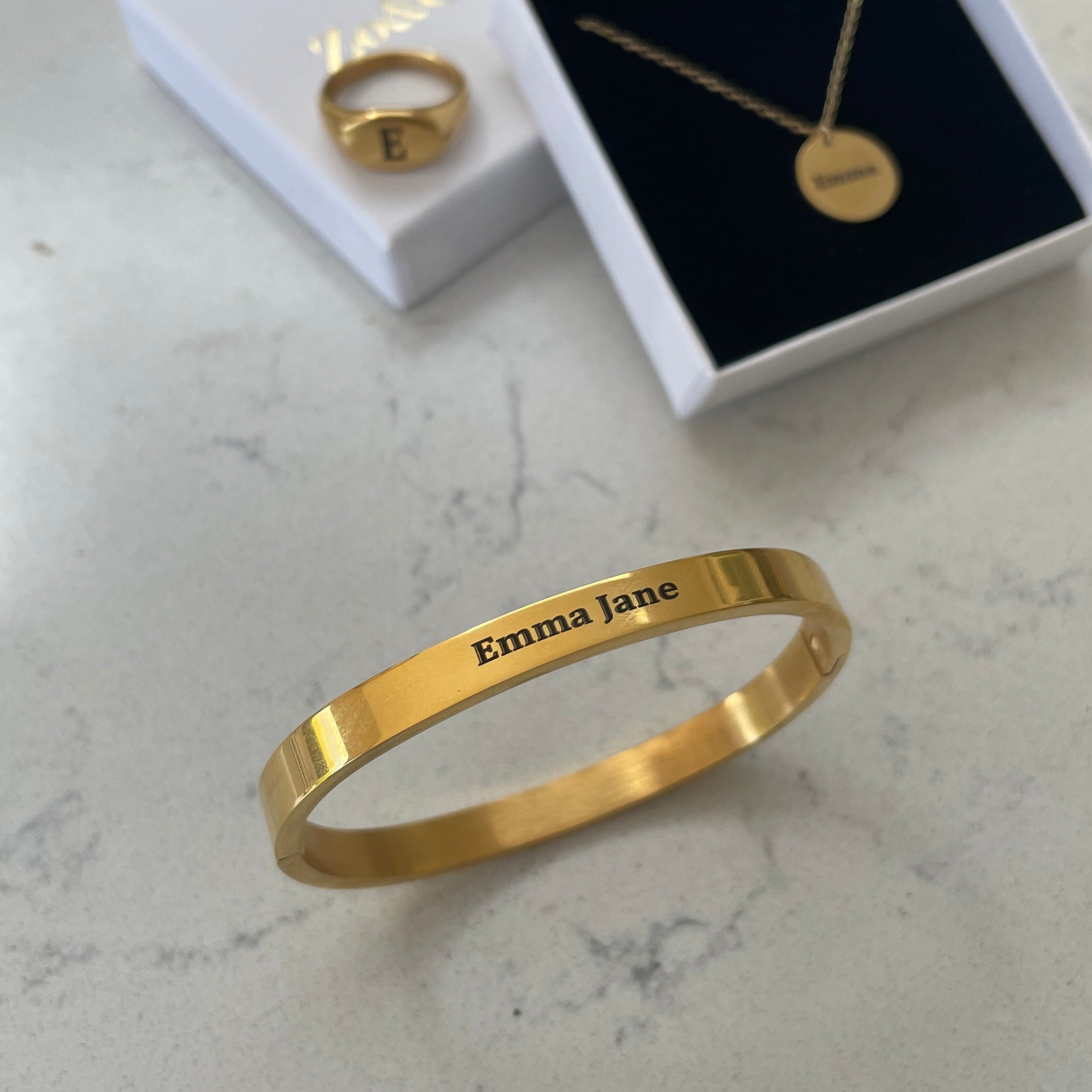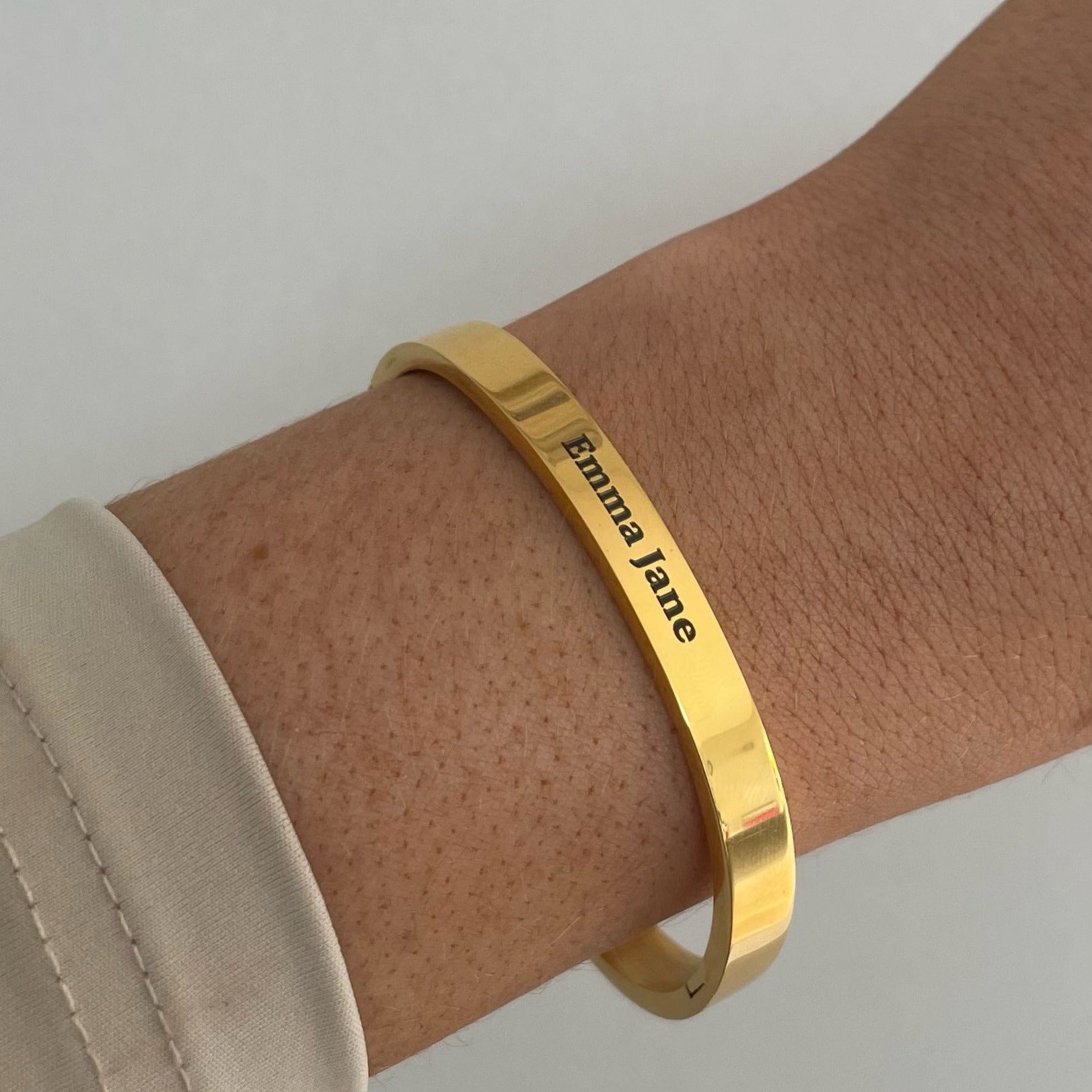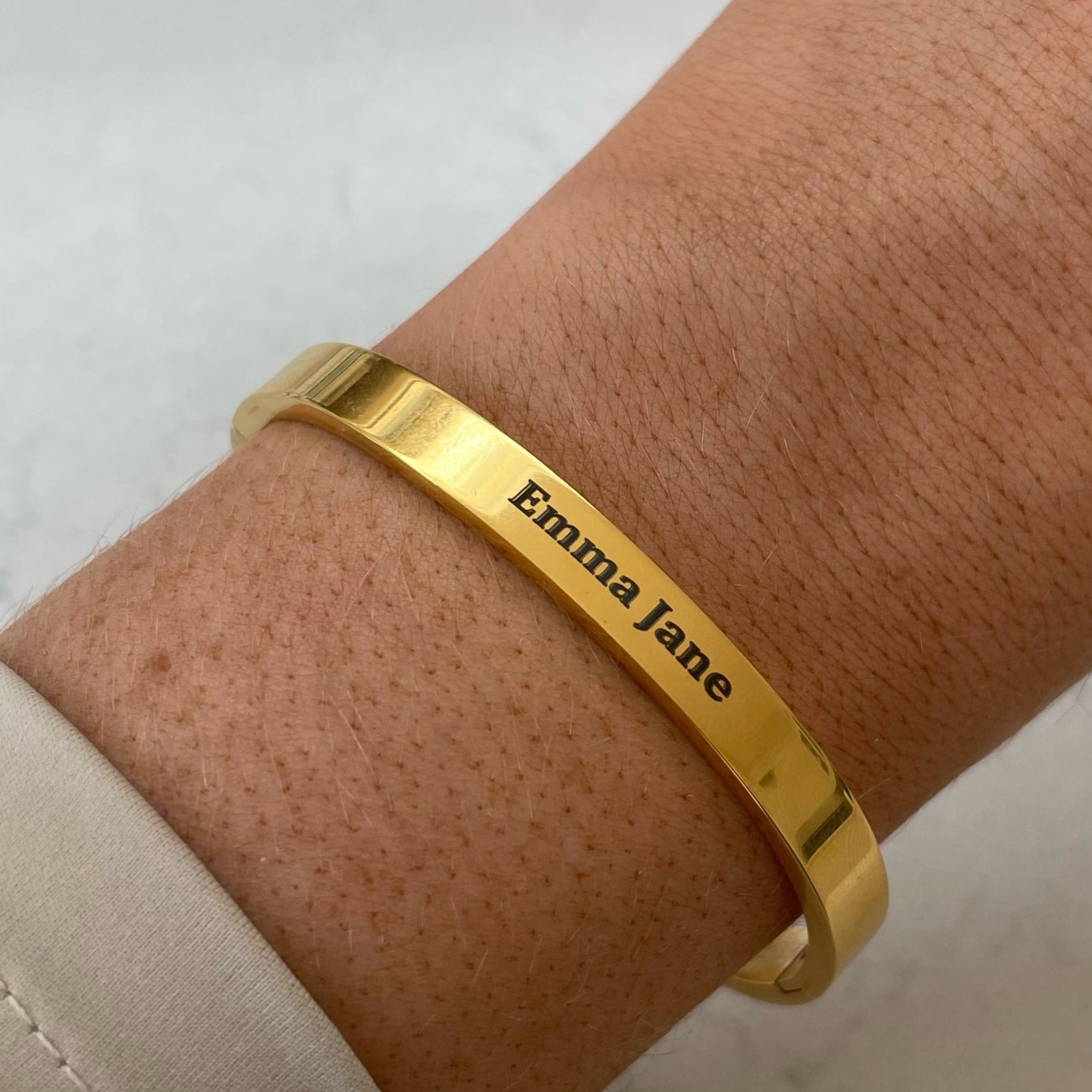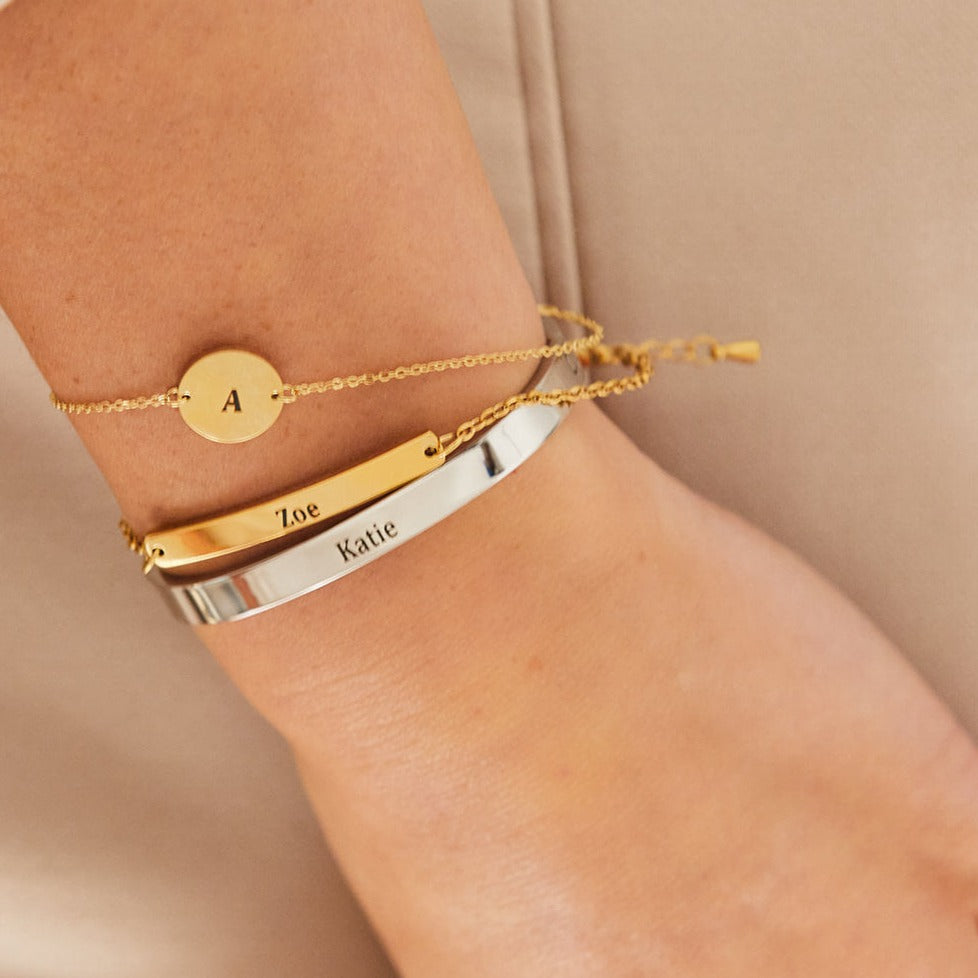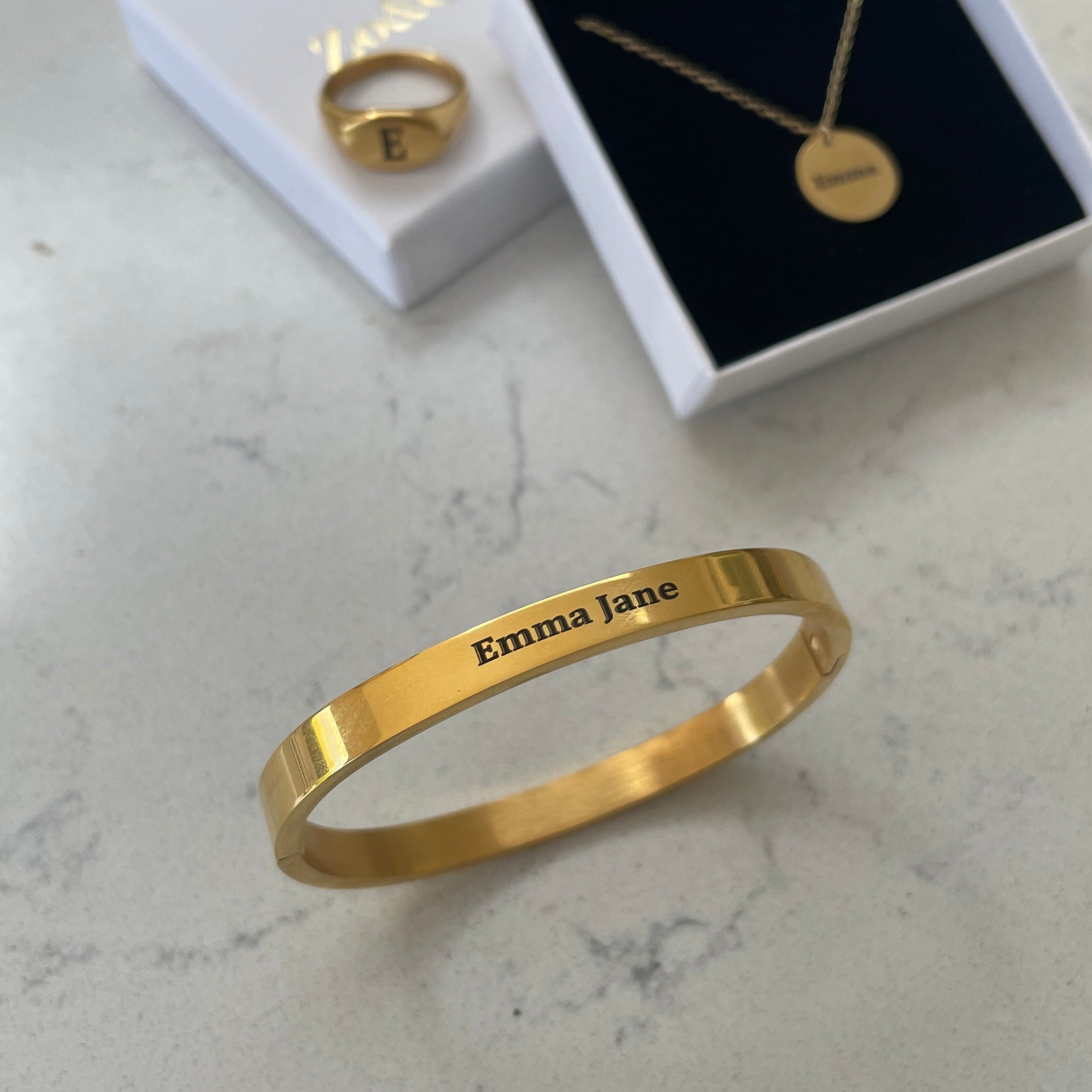 Engraved Bangle
Introducing our Must have Staple piece from our Personalised Collection!
*IF ANY OPTION TEXT BOX DOESNT COME UP TO LEAVE YOUR NAME ENGRAVING:
1. Refresh you page & it should show up.
2.YOU CAN EMAIL OR DM US ON INSTAGRAM WITH YOUR ORDER NUMBER & ENGRAVING*
Personalised Jewellery is non-returnable. 
All of our pieces are laser engraved- this means it will not fade over time!
Available in Gold, Silver & Rose Gold.
Material: Titanium. 


ENGRAVED PIECES ARE NON REFUNDABLE